It's that time of the year again, holidays are just around the corner. Yes, we know it's the day before Thanksgiving and you still want to celebrate Thanksgiving before even thinking about holiday gifts. But we couldn't help ourselves, we're just so excited this season for so many new things in our store. And one of them is our growing collection of men's jewelry and accessories. Yes, you heard that right. Normally, we carry very little in men's but this year we have a lot more options because we think you should give the man/men (dad, brother(s), friends, significant other, etc) something that's more than just sweaters and socks. Here are our top 5 gifts you can give the man/men in your life:
1. Watches
You hear it over and over again, people saying what's the point of watches when there are cellphones. Watches are great not just for telling time but accessorizing an outfit. They add a nice touch. It's an accessory every man should have as part of his collection. And for the first time in 20 years, we are carrying watches. Our watches are from the brand Tiempo Di Lugano. This watch brand started by a local Minnesotan with an eye for style. Reasonably priced and well made. These watches are going to be the gift you want to get this season.
2. Cuff Links
These are great for any man that wears suits on a regular basis or has a nice suit. Cuff links take your suit game up one level. It's a gift that he will get to use forever; especially when you get him silver or white gold (or gold) cuff links. You can also add a nice touch by personalizing it and engraving his initials. This is sure to make a great gift for the man in your life.
3. Money Clips
If you're going to buy a nice wallet for the holidays, have you ever considered a nice money clip instead or to compliment the wallet? Money clips add a nice classic touch. As with cuff links, you can get money clips that can be personalized as well. It will be a keepsake for him throughout life.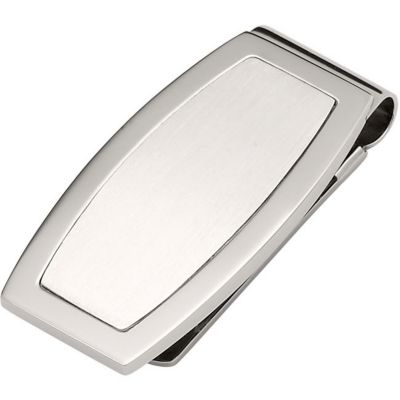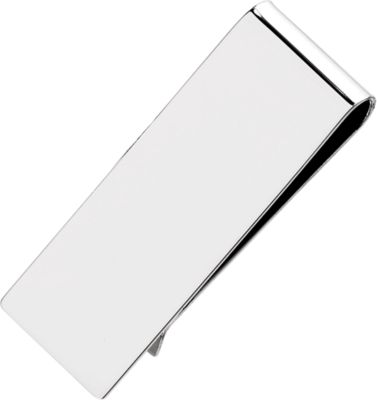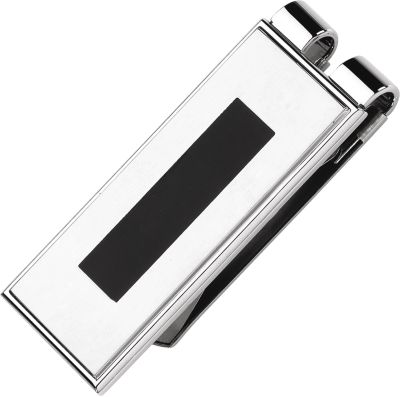 4. Bracelets
When we say bracelets, many of you may be thinking gold chunky bracelets from the 80s and that's not what were talking about. Men's bracelets come in a range of material. You can get a nice stainless steel bracelet, a bracelet with carbon fiber, titanium bracelet, or a bracelet that mixes stainless steel and silver with leather cords. The range of men's bracelets that will add to his daily style is great for a gift.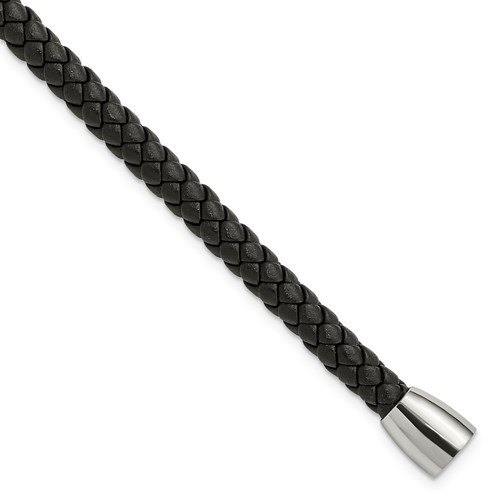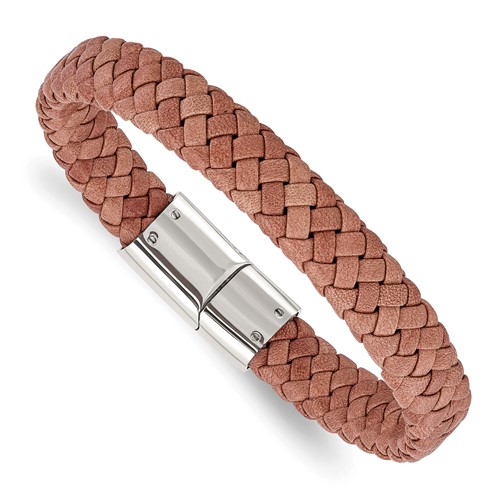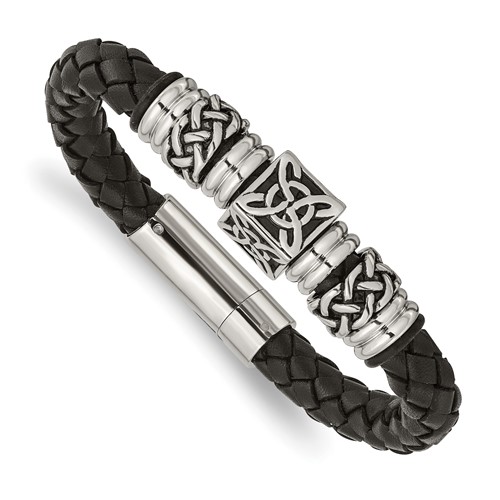 5. Chains
30 years ago many men wore gold chains and that trend went out of style. Now, it's back but just like bracelets you don't need to choose a chain that is gold or white gold. There are so many different alternatives for men's chains. Plus, if you get a nice silver chain, you can add a meaningful charm. A lot more men wear necklaces with a meaningful charm; by tucking it into their shirts.
With gifts that look this good, you can't go wrong. And he'll love the added style to his look. Shop all our men's look either online or in store.